PET HEALTH
Pet Nutrition – Grain for Functionality. Not Filler.
As pet nutrition and pet health becomes more closely aligned with human foods and nutrition, pet food companies are looking toward many of the same goals that are currently being put into play for human foods and supplements.
1. Quality Manufacturing Standards (GMPs)
2. Ingredients that provide the Required Functionality
3. "Clean Label" Ingredients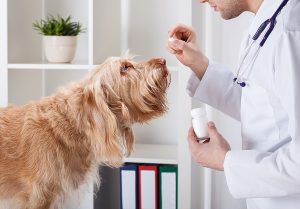 RIBUS finds itself in a unique position to apply 25 years of human food ingredient experience into the changing pet nutrition industry. Our rice based ingredients (bran extracts and hulls) can provide unique functionality with clean label declarations.
AAFCO (Association of American Feed Control Officials) Approvals:
Rice Bran IFN 4-03- 928 (1960)
Rice Hulls IFN 1008-075 (1964)
APPLICATIONS
---
Extrusion Aid – Improve output and density of extruded foods and snacks
Benefits:
Replace Mono and Diglycerides
Increase extrusion output and reduce breakage
Better definition of shape and co-extruded products
For Use In:
---
Emulsification – hydration aid to improve functionality
Benefits:
Replace Soy Lecithin and Monoglycerides
Allow proteins and other ingredients to fully hydrate fir extrusion, canning and forming of treats
Binds oil and water
For Use In:
Treats
Food
Tablets and Capsules
---
Anti-Caking Agent – agent to keep powders flowing freely
Benefits:
Replace Silicon Dioxide
Keep powders flowing freely
Reduce caking in bags
For Use In: