"The Baker's Choice" in specialty ingredients for conventional, natural and organic bakery products.
Improve baking products with Nu-BAKE for conventional, natural and organic goodness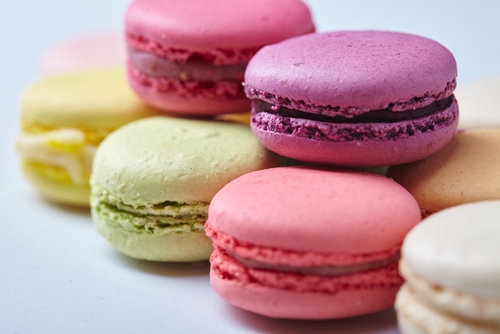 Nu-BAKE® is a patented hypoallergenic (gluten-free) extract from rice bran that delivers multiple functionality to improve baking products and provide clean label declaration. Our Nu-BAKE ingredient provides emulsification and texture enhancement due to the interactions of its glycolipids, proteins, starches and pentosans. Growing in rapid popularity with the gluten-free industry, too, Nu-BAKE enhances texture, mouthfeel and moisture retention.
---
Functional Properties (in Natural and Gluten-Free)
Dough conditioning
Improve uniformity
Improve texture
Retain moisture
Part of a system to replace trans fats
Water/Oil Binding
Emulsifies oil in water (replaces soy lecithin)
Reduce water migration/freezer burn
Reduce oil uptake in fried products
Improve microwave-ability (uniform heating)
Extended Shelf Life
Lock in moisture in bakery systems (fresh or frozen)
---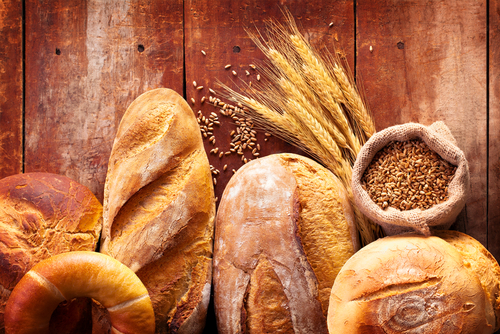 Case Studies:
Emulsion Study
Lecithin Replacer
Data Summary Sheets:
Breads (Artisan)
Trans Fat Replacer
Crackers & Cookies
Egg Replacers (Up to 50% Reduction)
Gluten-Free Formulations
Bakery Products (Water Activity Management)
For EU regulatory compliance statements, please click here.
Spec Sheets & Nutrition Analysis:
Natural Nu-BAKE® Spec Sheet
Organic Nu-BAKE® Spec Sheet
Natural Nu-BAKE® Nutrition Analysis
Organic Nu-BAKE® Nutrition Analysis
For Safety Data Sheets (SDS), click here.
Q. How does it work?
A. Nu-BAKE binds oil in water, it is a dough conditioner and it can lower water activity.
Q. What are the benefits?
A. Improved water retention and holding capabilities of oil:
Improved moisture
Easier pan and paper release
Improved emulsification:
More consistent cell structure
Improved oven spring
Increased volume
Increase shelf-life for frozen dough, batter and thaw and serve
Ability to interact with proteins/starches/carbohydrates:
More consistent cell structures
Increase product strength and texture while maintaining tenderness
Increase yield and decrease per unit cost
Q. Is it a fiber?
A. No. It is the water-soluble extract from rice bran.
Q. How much will it increase volume?
A. Typically a 10% increase in volume.
Q. Does Nu-BAKE extend the shelf-life?
A. Yes, by holding more moisture, the product will stay fresh longer. The extension will depend on packaging, preservatives, gas flushing and other factors.
Q. Does it affect color?
A. Rarely. Nu-BAKE is a natural light tan color that blends into most formulations. In pure white products, a whitener may be required (titanium dioxide).
Q. Does it affect the taste of the finished product?
A. No. Nu-BAKE is used at 0.25-2%, it does not impart a taste.
Q. Can I increase the oil content?
A. Yes, in most systems (batters, crackers, etc.)
Q. Can I increase the water content?
A. Yes, in most bakery systems and still obtain a uniform bake.
Q. Is it natural?
A. Yes. It is an all-natural rice bran extract.
Q. Is it Kosher approved?
A. Yes, Kosher Parve by the Orthodox Union.
Q. It is Organic?
A. Yes, RIBUS offers Nu-BAKE as Certified Organic by Oregon Tilth.
Q. When is Nu-BAKE added to the formula?
A. Blend Nu-BAKE with the other dry ingredients.
Q. Can it replace soy lecithin?
A. Yes, in most systems. It is also hypoallergenic and does not require an allergen label statement.
Q. Do you have a broker or agent in my area?
A. Quite possibly, contact info@ribus.com for the name of a broker or agent in your area.
Q. Who do I contact about formulation recommendations?
A. Contact info@ribus.com