RIBUS, Inc., the global producer of rice-based alternatives to synthetic excipients, is pleased to announce seven more companies to join the RIBUS Certified Contract Manufacturer Program (CCM).
"Providing the industry with functional and clean label ingredients is not enough", per Steve Peirce, President of RIBUS. RIBUS implemented the program to assist in the recognition and certification of contract manufacturers that have demonstrated the ability to produce tablets and capsules using Nu-FLOW ® , Nu-MAG™ and Nu-RICE ® . These natural or organic excipients are replacing Silicon Dioxide and Magnesium Stearate in commercial production.
Below, please find an overview of the newest "CCM" recipients.
A RIBUS Certified Contract Manufacturer has demonstrated their ability to stay ahead of the leading edge of ingredient trends, while positioning themselves as experienced and able partners who can offer clients a demonstrated knowledge and expertise in commercially producing tablets and capsules using RIBUS products.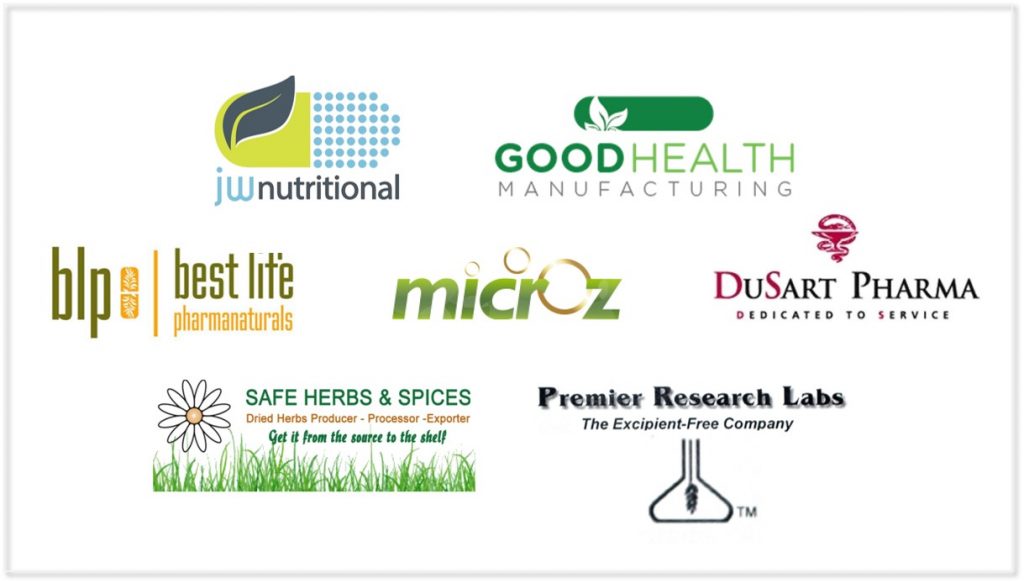 About RIBUS: Founded in 1992 as a functional ingredient manufacturing company, RIBUS is the global leader in natural and organic rice-based alternatives to synthetic ingredients. Its corporate headquarters is based in St. Louis, MO and its team of brokers and distributors includes over 125 sales representatives around the world. The company produces non-GMO, natural, organic, vegan and gluten-free ingredients for leading global producers in the food, beverage, pet and dietary supplement sectors. RIBUS' patented, clean label ingredients Nu-RICE®, Nu-BAKE®, Nu-FLOW®, Nu-FLAC® and Nu-MAG™ can help solve production issues, and bring innovation to your products. Strict regulations and global consumer interest in growing clean label trends have fueled the growth, resulting in food and supplement manufacturers around the world reformulating or creating new products to meet the rising demand.