RIBUS' Nu-MAG™ Enables Creation of Organic Dietary Supplements
Company launches organic lubricant alternative to Mg Stearate at SupplySide West (booth W106)
ST. LOUIS, MO (September 27, 2016) — Thanks to RIBUS, it is now possible to make certified organic dietary supplements. At SupplySide West in Las Vegas, the company is launching Nu-MAG™, a rice-based ingredient which takes the place of magnesium stearate and stearic acid, synthetic ingredients previously considered vital in making dietary supplements but prohibited in organic products.
RIBUS is the global leader in GMO-free and organic rice-based alternatives to synthetic ingredients. Nu-MAG™ is the most recent addition to the extensive RIBUS portfolio.
Nu-MAG™ is a blend of four ingredients that provide enhanced lubrication in the production of natural and organic dietary supplements. It enables manufacturers of tablets to avoid breakage, while simultaneously cleaning up label statements. Nu-MAG™ is seen as the second generation to Nu-RICE® for tablets and capsules when additional lubrication is required.
"We are very pro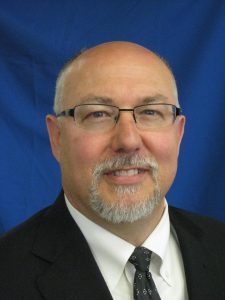 ud to have developed an ingredient so fundamental to a dietary supplement industry interested in capitalizing on consumer support for 'clean labels' and organic products," says Steve Peirce, RIBUS President.
"We are replacing one of the dietary supplement industry's standard synthetic ingredients with a natural or organic blend. This option maintains efficacy and quality while also providing a clean label declaration of 'Rice Extract Blend,' a term consumers can easily understand and support," he continued.
Nu-MAG™ is available in both a natural and organic form and will help to revolutionize the organic dietary supplements sector. The product is available exclusively in the US in 2016, then in Europe in 2017.
Visit the RIBUS team at booth W106 during SupplySide West or contact Laurie Wittenbrink (Laurie@ribus.com) to set up a meeting to learn more about this groundbreaking new product.
About RIBUS: Founded in 1992 as a functional ingredient manufacturing company, RIBUS is the global leader in natural and organic rice-based alternatives to synthetic ingredients. Its corporate headquarters is based in St. Louis, MO and its team of brokers and distributors includes over 100 sales representatives around the world. The company produces non-GMO, natural, organic, vegan and gluten-free ingredients for leading global producers in the food, beverage, pet and dietary supplement sectors. RIBUS' patented, clean label ingredients Nu-RICE®, Nu-BAKE®, Nu-FLOW®, Nu-FLAC® and Nu-MAG™ can help solve production issues, and bring innovation to your products. Strict regulations and global consumer interest in growing clean label trends have fueled the growth, resulting in food and supplement manufacturers around the world reformulating or creating new products to meet the rising demand.
Media Contact: Sandra Marquardt, 301-592-0077
smarquardt@onthemarkpr.com